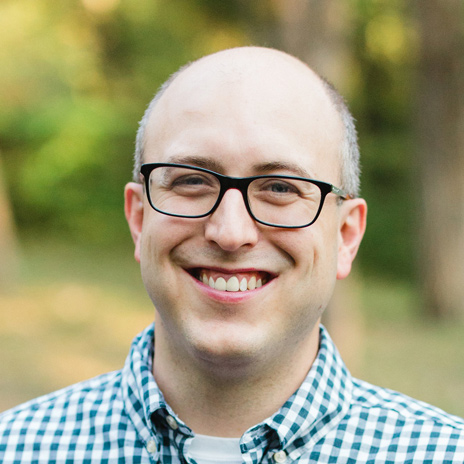 Jesse Sutherland was born in Wisconsin, lived most of his early childhood in Illinois, and moved to Minnesota when he was eight. Plus, he went to college in Wisconsin and met his bride Andrea who is from Wisconsin. So he knows a thing or two about being a "transplant" who has roots in multiple places.
As a kid Jesse was always making something with friends. Sometimes it was designing selling hand-made greeting cards to family, sometimes it was designing board games, and as a teenager he bought trading cards online and sold them to his peers for a small profit.
Jesse studied Graphic Design and Advertising at the University of Wisconsin - Eau Claire. His time there helped him to develop a love design and technology working together.
After having worked at an advertising agency for a number of years Jesse is now a freelancer designing and developing websites and web applications for his clients.
State of Shirts is one of those ideas that was born out of a Christmas present for his wife in 2018. After having made her a Minnesota/Wisconsin shirt, he started working on a website for other to share their split affections for their favorite states.
The site was built to allow for every combination of state there is, if you are a math person that is 2,450 combinations for every design! The artwork is originally designed by Jesse, then duplicated for every combination using Adobe InDesign. The printing is done on-demand through the Printful API.
Let Jesse know if you have any questions about the site! He would love to hear from you.